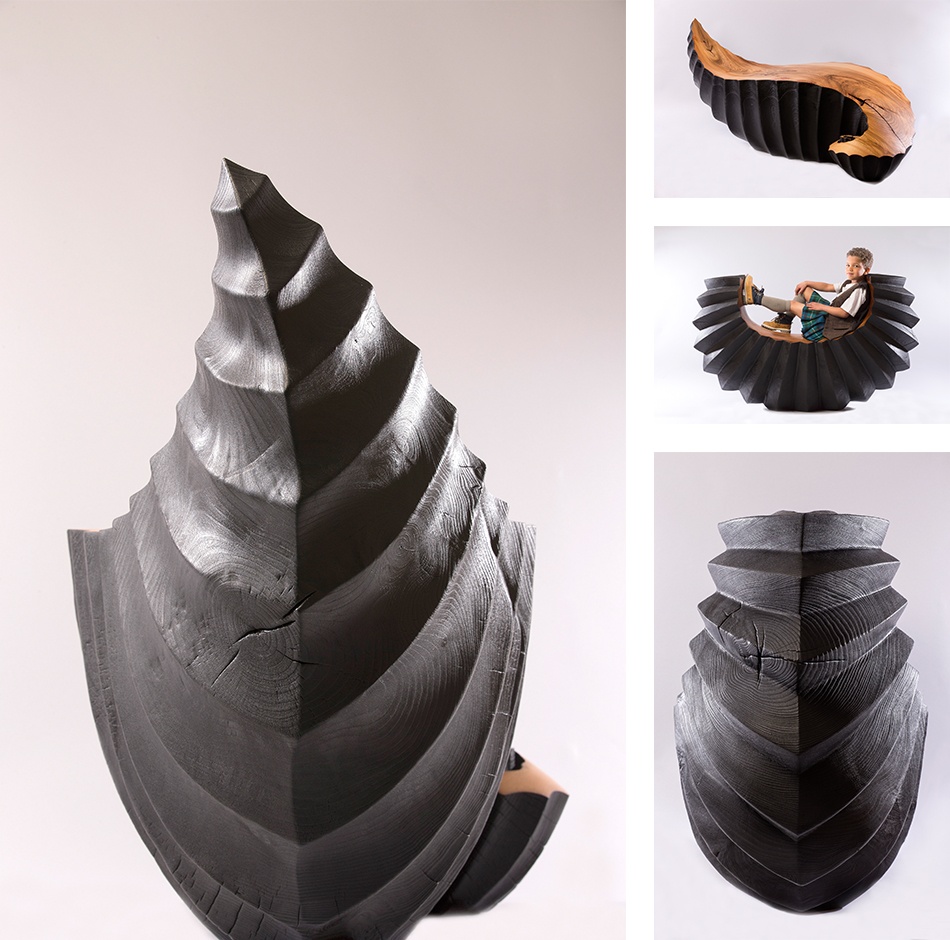 Moray-based cabinetmaker Duke Christie's recent sculptural furniture is expressive, textured and tactile. Above all, it is inspired by nature. Using his impeccable knowledge and understanding of wood, Duke has been designing and making furniture for over twenty years. Employing both traditional and innovative methods of jointing, shaping and sculpting, he creates sophisticated forms that are both stimulating and interactive.
The latest is a selection of sculptural seats, homages to the disappearing elm tree, which has sadly become a victim to Dutch elm disease. These seats are inspired by the beautiful Moray coast, where Duke spends most of his weekends, walking with his partner Silvia and their three dogs Millie, Masie, and Ollie.
"With its many sandy beaches and rugged sandstone cliffs sculpted by the sea to form weird and wonderful shapes, with all their intriguing arches and caves, you can easily think you were on a different continent. Nature has an amazing way of creating forms that are not only striking to look at but also like my sculptural seats, functional," says Duke.
The torched outer shells of his sculptures resemble black driftwood that complements the natural, coloured elm seats. The contrasting textures make them very tactile and it's difficult to resist touching and feeling them.
"My latest work is a result of my intimate relationship with nature, especially wood, our oldest natural resource that has provided us with fuel, tools, food and shelter since man walked the earth. I love the fact that nature even has a hand in shaping the carvings; made of green timber, the seats are living sculptures that complete themselves by the changes they undergo after they have been carved."