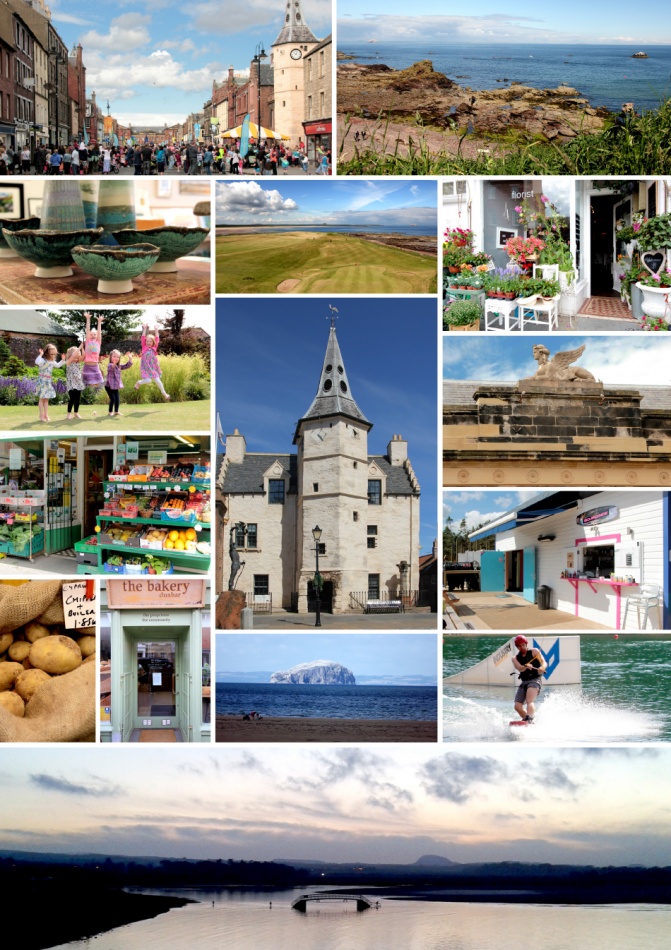 The picturesque Dunbar in East Lothian
A visit to this town makes it obvious why it came out tops in the Sunday Times 'Best places to live in Scotland'. Record high sunshine hours, beaches, surfing, extreme sport, a large country park, protected woodland areas, a vibrant High Street with award-winning shops with fresh produce, fine restaurants and local galleries, fantastic schooling, an active community enjoying the fruits of their projects, modern leisure facilities, a working harbour and ancient castle are just some of the reasons why over 10,000 people choose to call this coastal town home.
Dunbar in East Lothian offers a range of property sizes and styles and is still a cheaper option than Edinburgh or neighbouring North Berwick, making it evident why so many people are moving to this town. For those wanting a better quality of life, working in the city and living in the country couldn't be easier. With excellent transport links by car, rail or bus (Edinburgh and Berwick are only 20-minute train journeys away), residents can sample the best of what both lifestyles offer. The town is so well served that there is no need to travel for your daily or monthly amenities.
John Muir Country Park and the Lammermuir Hills offer scenic, tranquil landscapes rich in history. The cliff top trail captures the beauty of the countryside and its spectacular seascapes. Dunbar has all the ingredients for an energetic or, if you prefer, a tranquil setting in which to set up home.