As we move into 2014, figures from s1Homes' Quarter 3 report are showing evidence that the Scottish property market is pulling itself together after the recession: fantastic news for both buyers and sellers! (And perhaps time to plan that spring clean?)
S1Homes published their influential house price report with an emphasis on their unique "reality gap": the difference between seller expectations and the price actually achieved for their property. Across Scotland, on average this has decreased to 2% meaning that people are achieving closer to what they expect for their property, with the average selling price increasing by an incredible £8,500 throughout 2013.
And the good news doesn't stop there. In 2014 this growth is expected to continue, with recovery taking place in both rural and urban areas and experts predicting up to an 8% increase in parts of the UK. Most importantly for us, Scotland has fared well in this improvement with popular commuter areas such as West Lothian, Fife and East Renfrewshire experiencing a growth in asking price of almost 7%.
"This quarter's figures are one of the strongest indicators yet
of a revitalised Scottish property market."
So is this just a general improvement? Definitely not. The market for specific housing types is improving too with many housing types experiencing an increase in both the original selling price and a narrowing of s1Homes' "reality gap", the price the seller actually achieves. Flats are performing exceptionally well by selling significantly higher in Quarter 3 at 17% (or £19,000) on average above their asking price. Terraced housing continues to be popular - as always - but perhaps the strongest indicator of market improvement is that contrary to recent quarters, the average selling price of semi-detached housing has risen above the asking price at around 4%.
There's a lot to look forward to in 2014. The Registers of Scotland commercial services director Kenny Crawford commented: "This quarter's figures are one of the strongest indicators yet of a revitalised Scottish property market. This is the fourth consecutive quarter that volumes have increased, maintaining the upward trend." This is predicted to remain consistent throughout at least the first quarter of 2014 with experts predicting that the current upward trend will last well into spring, the traditional property-selling period.
With things looking this good, if you're looking to sell then you should pull back the curtains, get out the rubber gloves and put your mind to that spring clean: so you too can experience the benefits of a revitalised home market in 2014.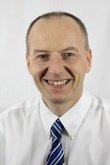 Ivan's Insights
Ivan Ralph, Partner at McEwan Fraser Legal comments: "In December at McEwan Fraser Legal, we put 120 properties under offer which is a pretty astonishing statistic that has carried over to the start of 2014. In January, we saw a record of 123 properties going under offer and in February, an even more astonishing figure of 160 under offer. We are continuing to take even more properties on the market than we've done before so we have every reason to believe this trend will continue for the foreseeable future, making this a more buoyant market than it has been for the past five or six years."