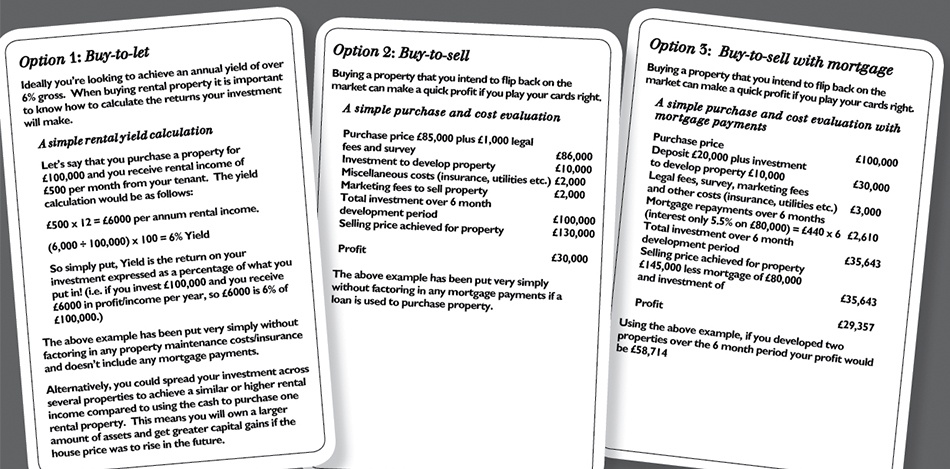 You got to know when to hold 'em, know when to fold 'em, know when to walk away and know when to run.
Kenny Rogers could well have been referring to the wisdom required for investing in today's property market when he wrote those lyrics. However, property investment is a safer bet if you gain a little know-how.
Cash is still king these days and property can be a lucrative investment if you make some wise choices. If you've decided to get in to property investment but aren't sure on the best option for you then there are two scenarios to consider.
Let's say you have cash funds on £100,000. You can either opt for a long term buy-to-let property investment that you can rent out to acquire a steady income and long term investment or you can try and acquire a property at below market value (that you may need to spruce up) and flip back on the market at a higher price to make an instant profit.
What you do need to consider when choosing what option suits you best is your main objective. If you choose to flip a property your objective is to find a buyer willing to pay the asking price. If you choose to let out the property your objective is to find a tenant willing to pay the rental price.